Your
#1

Resource for

Appliance Repair

Help & Videos

We help Service Companies keep up with the industry
Don't get swept aside, Keep your techs updated
Training is crucial for your success
As a service company in business for the past 30 years,
we understand the challenges of keeping up with the industry.
Our Premium Membership is here to give you the advantage.

From Diagnostic Videos, to Repair Help - We guide you through the most difficult repairs.
As a continually growing resource We are changing how things are done for the better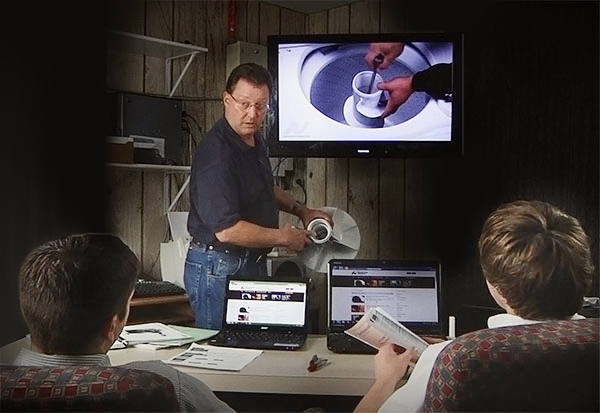 Our videos guide you through repairs on the latest technology, covering:
Repairs
We'll show the hidden screws
Training
For New and Senior techs alike
We're revolutionizing the appliance repair industry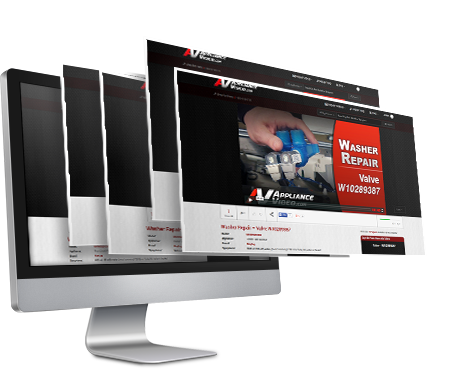 A Premium Membership includes:
UNLIMITED access to Premium Repair Videos
Gain the confidence you need to establish customer satisfaction.
UNLIMITED access to Premium Training Quizzes
Help train your technicians on the fundamental repair knowledge.

UNLIMITED access for your Whole Team*
*Access for up to 20 technicians per account!
Be the Expert You Are

There's nothing worse than repairing an appliance you've only seen once. Gain the confidence you need to establish customer satisfaction.

Save Money

Between expensive travel, training, and webinars, a Premium Membership saves you thousands of dollars. Help decrease your callbacks with on-the-spot training right here and now.

Not Sure How to Repair It?

Don't let your reputation suffer. Watch the Premium videos you need right from your truck on any device with WI-FI connectivity. Better yet? Your customers won't doubt your expertise or service company. Establish rapport and a reputation that is top-notch.

Get the Answers You Want Without the Wait

Don't be stuck "on-hold" in a customer's home with one of those tech-lines. Repair Help is a click away.
Experienced Technicians

Our videos have been produced, reviewed, and tested by our factory certified technicians with over 30 years of infield experience.

We're More Than Just the Basic Brands

Our Premium Videos are one-of-a-kind. Not only do we include the basic brands you're used to seeing, our team produces both old and new appliances, odd brands, and the likes. You'll have the upper-hand in the industry

Repairs Can be Tough & We're Here to Help

Our Premium videos walk you through challenging breakdowns, show you where issues occur, and point out problem areas in a specific appliance. With a Premium Membership, you'll have the videos you need for a successful repair.

Find the Repair Help You Need

With access to on-demand repair help, you can find the newest and rarest appliances on the market today.
A great training tool for Beginners and gives Senior Techs the tools they need to stay current with the industry.
Have Tough Technical Questions?
Ask your Questions and get Reliable Answers
from our Senior Certified Technicians
Training for your Success
We provide training quizzes for each skill level of the top NEED TO KNOW repairs
(Included with a Premium Membership)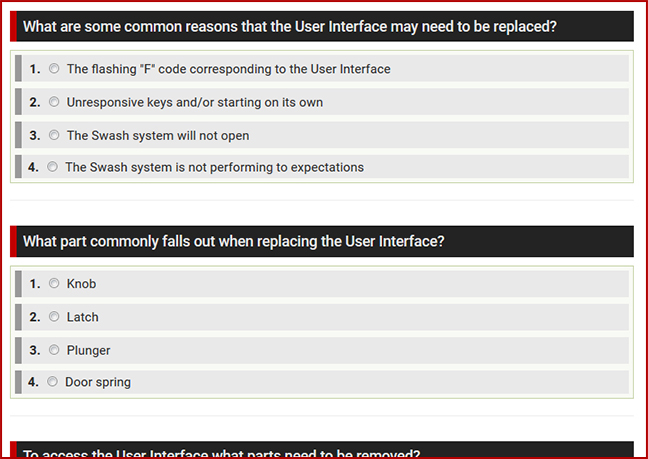 Training videos from a diversity of brands and major appliances
Save Thousands of dollars on seminars, conferences, webinars, and more
Our Video Library Keeps Growing!
+ Plus

a New Batch of Videos on a New Appliance regularly!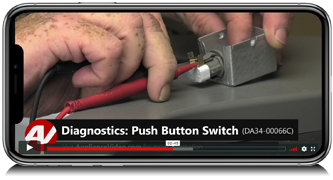 In addition to Premium Appliances
We take you into the customer's home with our
Premium in the Home Videos
So you can see the damaged appliance in the real world













SO WHAT ARE YOU WAITING FOR?
One Membership Covers Your WHOLE Team
Our Pricing is Easy | Just $39.99 A Month
Or Get An Annual Membership for $399.99 & Save $79.89
To rent an individual repair, please visit the specific repair page.
.

Monthly | Premium Membership
Unlimited Access to over 5,900 videos
Unlimited Access to Premium Training Quizzes
Unlimited Access up to 20 technicians per account
Over $3,000,000 worth of premium video content
Request new repairs and appliances
Receive an Exclusive Appliance Video Set regularly
Detailed step-by-step instructions break down complex repairs
Yearly Premium Membership
( Save $79.89 compared to Monthly)
Unlimited Access to over 5,900 videos
Unlimited Access to Premium Training Quizzes
Unlimited access up to 20 technicians per account
Over $3,000,000 worth of premium video content
Request new repairs and appliances
Receive an Exclusive Appliance Video Set regularly
Detailed step-by-step instructions break down complex repairs