Training is crucial to your success
We have sorted through our videos and created training list for each skill level of the top NEED TO KNOW repairs.
These repairs are parts that are commonly stocked on technician's trucks across the country.

Go in depth with each repair to learn new concepts or brush up on material.
- All quizzes are produced by our factory certified technicians.
- Each quiz is created with both New and Senior technicians in mind.
- Watch a video, or review the material and begin the test.
- Keep track of your technicians' progress, receive an automated email upon the completion of each quiz.
- We are working to produce quizzes on all of our Premium Videos,  review the whole appliance and take a test.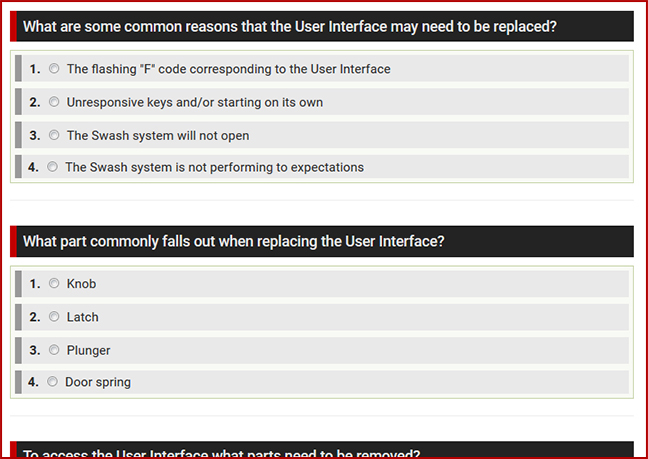 Over 50 hours of training quizzes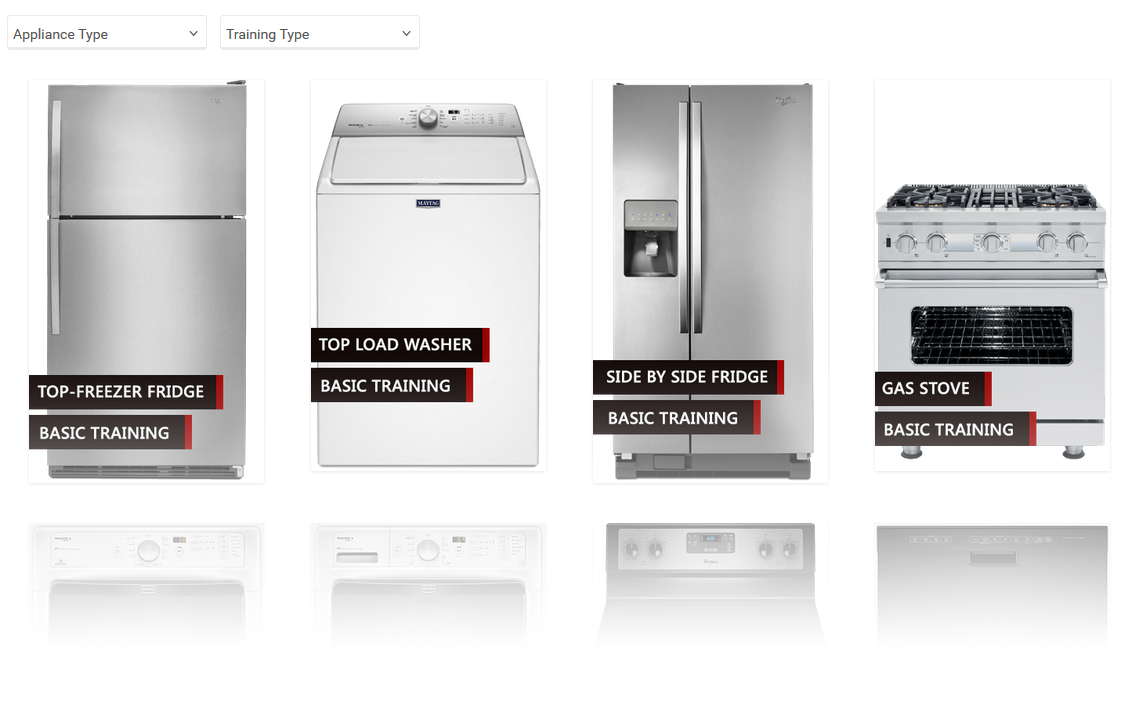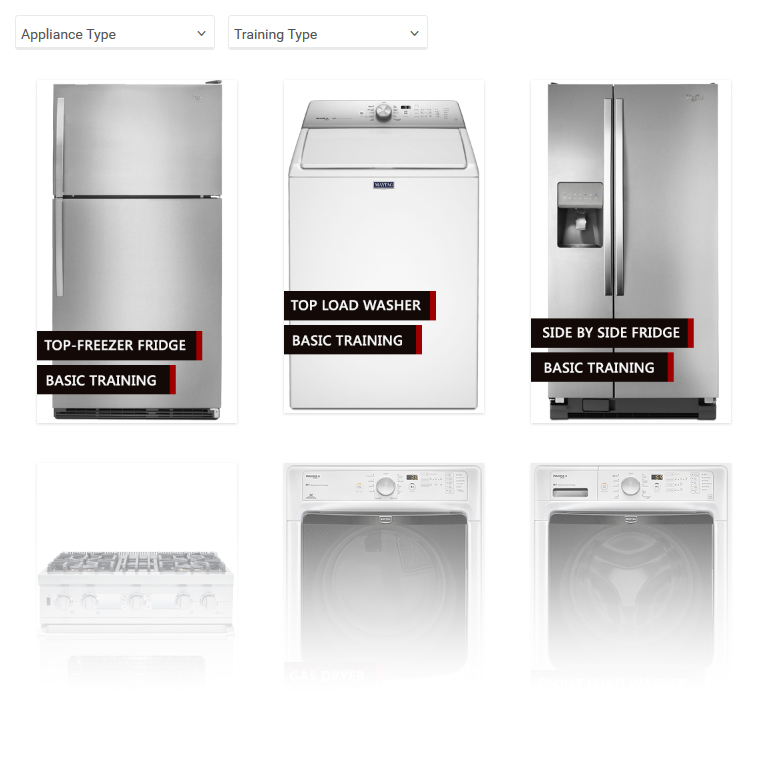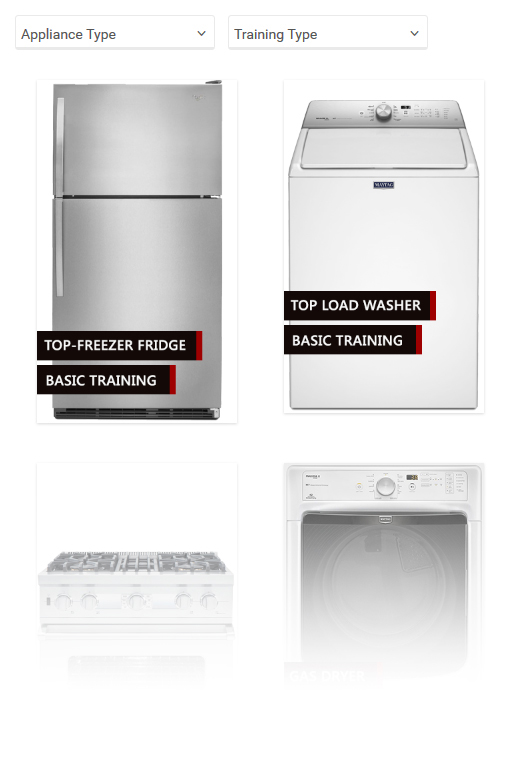 Gain access to the training you need
One Membership Covers Your WHOLE Team
Our Pricing is Easy | Just $39.99 A Month
To rent an individual repair, please visit the specific repair page.
.

Monthly | Premium Membership
Unlimited Access to over 5,500 videos
Unlimited Access to Premium Training Quizzes
Access to Repair Help (1 questions a month)
For up to 15 Technicians
Request new repairs and appliances
Detailed step-by-step instructions break down complex repairs